---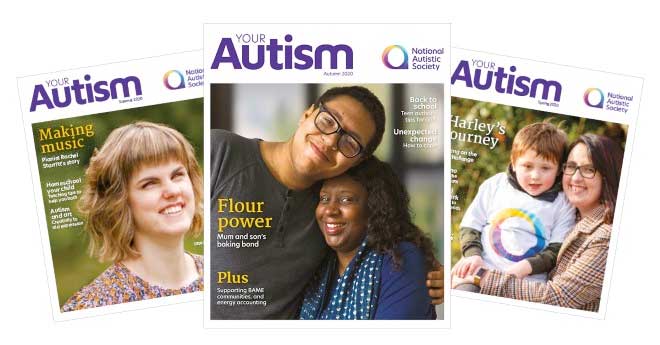 We hope you've been staying safe over the last few months and found some of the information on our website useful.
Just in case you haven't seen yet, the new edition of Your Autism – our quarterly members' magazine – is out now!
We've been hearing from lots of you about some of the challenges you've faced during the last few months. This is why we asked Dani, an adviser on our charity's Helpline, to share her top tips on dealing with unexpected change in the latest edition. Find out what advice she had say.
Like what you read?
If you found this useful, don't forget that you can access the full magazine by becoming a member today.
In the latest edition, you can read guidance on managing your energy levels, the benefits of music for communication and interviews with autistic people from BAME communities.
By becoming a member, you'll also receive regular email updates from us and be able to meet others on our members' Facebook group and at our Annual General Meeting.
It's easiest to join online but if you have any questions or would rather join over the telephone, please contact a member of our team on 0808 800 1050.
We hope to welcome you to our membership soon!
Best wishes,
The Membership Team

---
Share This Post: