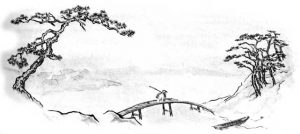 Where to start this part of my story… I find my Self to be a curious creature at the best of times, and there are (in my experience) events, occurrences and happenings which increase my propensity to "Question"… I appear to be experiencing a period of "extreme change" currently, perhaps one which alters perspective permanently…
I tend to think of life as a journey of consciousness (from "womb to tomb" ), and at certain junctures upon my path I find my Self wondering "How on Earth did I arrive at this point, in this position???"
---
I write this in an attempt to give some sort of "context" or "texture" to "The Conversation" I had with Luke on my birthday this year…
---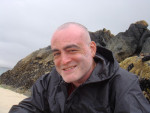 Dr. Beardon I had only met "in the flesh" twice prior to"The Conversation". Both were quite brief encounters, and both times were through Dr. Linda Buchan and Axia-ASD. The first occasion was last year at Axia's Conference "Perspectives from the Spectrum", and the second time in May when Luke had been invited to talk at Axia's "Post-Diagnostic Support Group" meeting.
Following the "crossing of paths" between Luke and I once more at Axias P-D.S.G. in May, I received an email "invitation" from Luke. The BBC were interested in recording him for the Listening Project, and inexplicably to me, Luke had thought it may be that he and I could have a "40 minute chat" which he suspected "would make for very interesting listening".
It was incredibly flattering, and I replied that I would give it serious consideration. I discussed it with my dear friend Skipy, and the excitement she felt for me was almost palpable (Skipy had become my Counsellor, Confidante, and Closest Companion whilst walking life's path this last decade. No better friend could ever be wished for nor found).
As events unfolded, one of the days Rav from the BBC offered was my birthday, which when I suggested that date as a possibility, Luke appeared to jump at it. I think it was only during the conversation when Luke pointed out it was 21/06/2016…
From our first encounter at the conference, I found Luke could "engage my mind". We exchanged a number of emails which, from my perspective at least, were enlightening and entertaining. During the conversation Luke asked me how I perceived "our relationship", and although answering the question finally, I may have failed to express adequately that I perceive all those whom I relate to or with, on a variety of levels or degrees, in various roles, through numerous mediums, as ALL being "meetings of mind".
---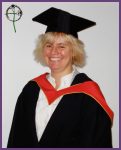 SO, on the mid summer solstice this year, my birthday, I found myself pondering the question of "How did I end up here?" as I prepared to venture to Sheffield to meet Luke. The problem was that my mind was very much preoccupied with the fact that it was also 10 days since I'd received a phone call (which would have been my fathers birthday) from the husband of my close friend Skipy, to inform me that his wife had died tragically the previous night on the 10th of June…
As perhaps one may imagine, the emotional turmoil of both ecstatic excitement for the scheduled BBC event which was to come, amidst the desperate sadness and grief of such a huge loss, created confusion on a level or to a degree which I can still barely comprehend. And so, as is my nature I suppose, I have been attempting to make sense of these events.
---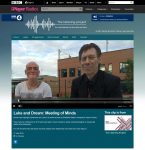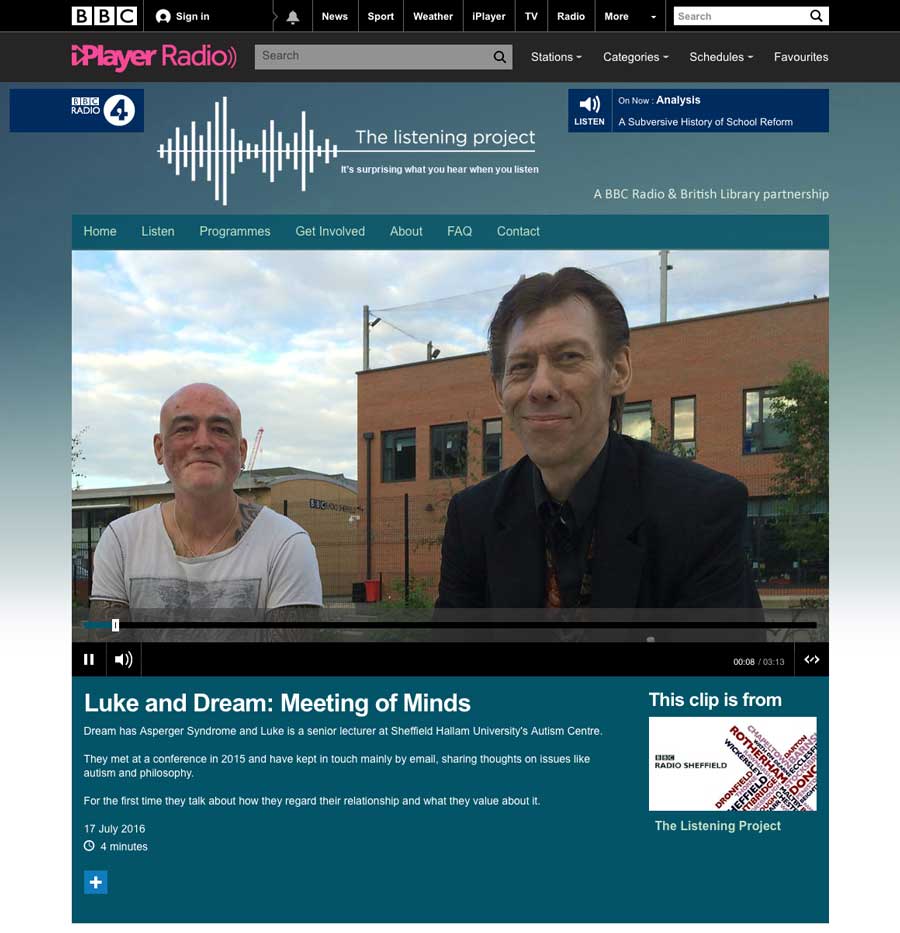 The BBC chose an interesting 3 minutes or so to air (mentioned in this previous post), their focus appears to be more on "relationship" than "patterns" or "synchronicities" (the latter two of which I perceive as more important). I did however find it particularly significant that the BBC mentioned my friend Skipy, both during the aired segment and the "scripted context" describing the clip both before and aft. To air the fact Skipy was so excited to hear of my intended "Birthday Conversation" with Luke, but sadly did not live long enough to actually listen to it, I felt was most apropos.
---
"In Retrospect" – a powerful tool…
At some point in my teenage years I started to say to people
"To quote Descartes who was paraphrasing Socrates : I know enough to know that I know nothing".
(As a brief aside, during the conversation with Luke he mentioned pronouncing words phonetically as he learned them, and I too mispronounced Des-cart-es for years before being corrected by someone!).
I merely mention my actions at an early age to demonstrate that I may have a predetermined propensity toward a philosophical bent or bias. I would also use this anecdote to express that from a young age I knew I'd no clue as to what was occurring. I still don't. I also do not think people appreciate how utterly confusing and bizarre this anxiety inducing experience we call "Life" constantly appears to me.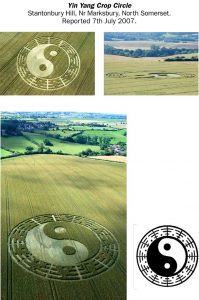 Listening back to Luke and I talk makes me think I do myself no favours though, as half the time I sound like a raving madman, and half the time sound like I know what I'm talking about, even sounding as if I hold some sort of conviction that the words I speak hold some "Truth"… The truth is, it is just a part of my story (which is a "My-stery" to me!).
My dear departed friend Skipy Sue and I shared strange events which coincided in either space or time, but which to me were too extra-ordinary to be considered "coincidence". For example, one day we were having quite a deep discussion regarding "Crop Circles", and I pulled out my necklace and said "This is what I want to see in a crop circle, the yin yang symbol". The very next day on 7th July 2007 (7/7/07) the crop circle to the right was reported.
My given Christian Name is Mark, and I remember thinking
"found at Marksbury Hill – Bury Mark!".
Some years later whilst Skipy was doing her Masters Degree in Counselling and Psychology we were discussing Carl Jung, synchronicities and archetypes such as Neptune.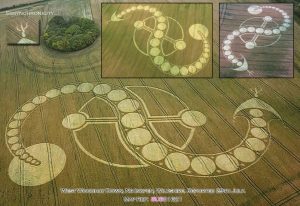 Suddenly Skipy blurted out
"I want a crop circle too, a snake, a rattle snake, in the shape of an S"
and I remember interrupting her with
"WHOA, WHOA, don't be so specific, you've put 'a snake' out there into the aether, leave it at that"
. Three days later the crop circle to the left was reported…
Perhaps the final synchronicity to come from "my" crop circle which appeared on 7/7/07 is that my friends funeral was 7/7/16… 9 years to the day, and Skipy was gone… and if one considers 6+1 is 7 then there is another pattern… numbers don't lie, I'm just not sure we have the capacity to interpret them nor use to predict!
---
My situation felt/feels surreal, blessed that Luke considered me interesting enough to engage with, and that Rav from the BBC appeared to concur, but also cursed that the person whom I would have talked MOST with FOLLOWING "The Conversation", had now "exited stage left" (by which I mean, perhaps my closest friend has just died, to avoid any confusion with my using the "Theatrical Model" as discussed during the conversation).
I am frustrated with myself for failing to adequately and eloquently express my Self on numerous occasions during the discourse with Luke, oft showing my ignorance (and perhaps my naivety). I have also been accused of being "too honest" at times, which although the phrase makes little sense to me, I assume is referencing one being "indiscrete". My openness here I sincerely hope none perceive as my "failing to exercise the power of discretion" (despite my finding my Self embarrassed at times!)
It is now just over a month on from "The Conversation", and I am sharing the complete unexpurgated recording with Axia (as supplied to me by the BBC) which is to be entered into the British Library for "Historic Record".
I can not express my gratitude to Luke enough for instigating such an amazing, inspiring and memorable experience, or thank All at Axia-ASD for facilitating the experience (during what was, and still is a very difficult time), and in particular Carly's husband Scott who was kind enough to "collect and deliver me", and with whom I had two fascinating unrecorded conversations during our journey "to and fro"!!!
---
So without any further ado, bearing in mind I consider this a "private" and "personal" conversation recorded on and for the "public record" (that IS a paradox! *chuckle*), I humbly share a perhaps "overly honest" conversation with the incredibly interesting, insightful, and inspirational Dr. Luke Beardon…
Share This Post: