---

Interview: Steve Gilbert on the new Mental Health Act and approaches to tackling injustice
The government last week committed to new legislation that will safeguard individuals' rights to make choices about their treatment and to nominate a relative to speak for them if they become too ill. But where does the independent review leave prospects for BAME patients? Mental Health Today spent an hour with review vice-chair Steve Gilbert, to discuss approaches towards tackling inequality of outcomes in crisis care.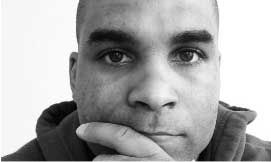 Insights
The movements giving a voice to service seekers as well as service users
"It is vital that we keep this momentum going": Rethink Mental Illness on the Mental Health Act review
Catch up
Independent review of the Mental Health Act: charities' responses
Learn | Campaign | Support
Learn about anorexia and other common mental health conditions in our expanded Disorders Explained information hub. Check out new techniques for supporting 'self-soothing' in our bookstore.
Join or follow the In Our Right Mind campaign shaping the new Mental Health Act this year.
Show your support for what you've read today by making a one-off or recurring donation by debit card, credit card or PayPal. It helps us keep the site free from paywalls.
Keep supporting mental health progress.
Website | Twitter | Facebook | LinkedIn | Bookstore
From Barney and the Mental Health Today team.

---
Share This Post: