---

Interview: Talking about men's mental health and suicide
Clinical psychologist Dr Jonathan Pointer and CEO of James' Place Ellen O'Donoghue spoke to Mental Health Today about men's mental health; and more expansively about how we can all support each other's and our own mental wellbeing this winter.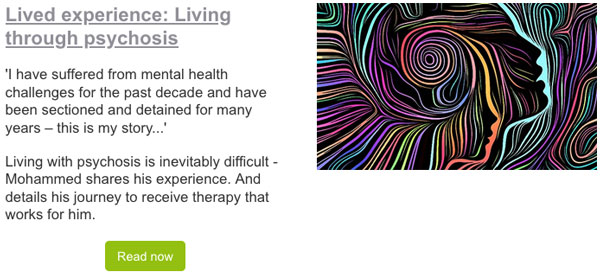 Insights
Premium content
Discover more
Continue learning about what good looks like in mental health care. Explore the range of mental health books published by Pavilion Publishing and Media, including Therapy with a Map – A Cognitive Analytic Approach to Helping Relationships.
Mental health education has joined the national curriculum in England and Wales this year. Find out how to design trauma-sensitive lessons through the MHT Teach Me Well resources featured here.
Know the signs and support options for various mental health conditions through watching the videos and reading the articles in our Disorders Explained information hub.
Keep supporting mental health progress.
Website | Twitter | Facebook | LinkedIn | Bookstore
From Barney and the Mental Health Today team.


---
Share This Post: