---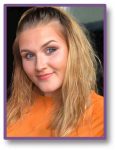 Hello everyone 😊
Just a reminder that our offices are closed between Thursday 24th December 2021 to Tuesday 4th January 2022.
Our next Post Diagnostic Support Group Session will be held on the Wednesday 5th January 2022 at our usual time, 12 p.m but this will be a shorter session, lasting until approximately 1p.m.
This will focus on reasonable adjustments, specifically relating to adults in employment and education. We have created a document that can be used as a guide by autistic adults and their families. The session will be led by Chloe Millington and Evie Connor from Axia, but we would like it to be collaborative, hearing your experiences in employment and/or education, so that we can ensure that our guide is as helpful as possible. More information, the session guide and the Zoom link will be sent out closer to the time.
Our normal 2-hour sessions will return from Wednesday 19th January 2022.
We hope you all have a lovely Christmas, and we look forward to seeing you in the New Year!
---
Share This Post: