---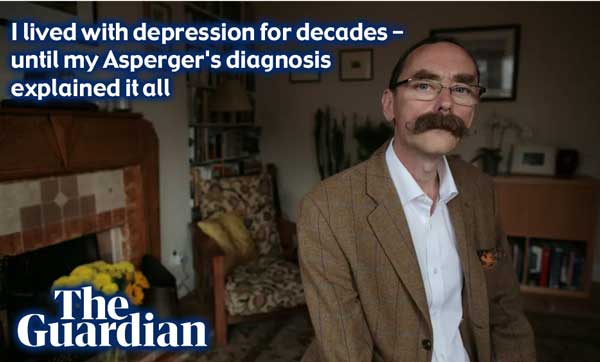 I lived with depression for decades – until my Asperger's diagnosis explained it all
After a lifetime of saying the wrong thing and obsessing over road signs, author Tom Cutler finally received a medical opinion that made sense.
It was 4.30am on a dark September morning and I was suddenly awake. I knew straight away that something was wrong.
The house was quiet and I could hear the steady breathing of my wife in bed beside me, but I was feeling extremely strange. My pulse was pounding fast, I felt hot and cold all over, my skin was prickling and I was sweating like a runner.
I swung my legs over the edge of the bed. I don't express emotion on the whole, but tears began running down my nose, mingling with the rivulets of sweat. I drank some water. All at once something very bad happened: I was overtaken by the alarming conviction that I was about to die. The sensation was real and frightening. This was it.
I shook my wife's arm. "Wake up!" I gasped. "I think there's something wrong with me. Something's seriously wrong."
---
Share This Post: