---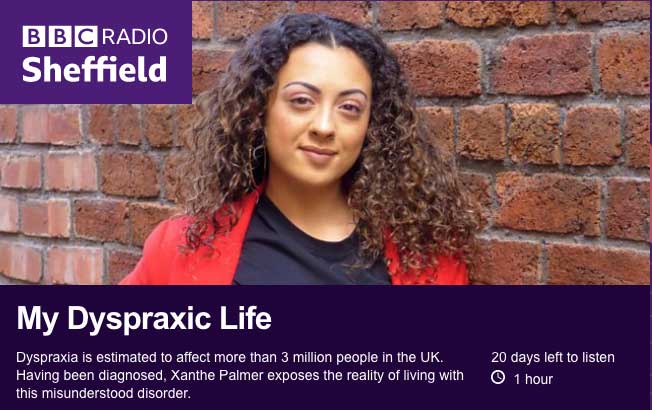 Dyspraxia, or Developmental Coordination Disorder (DCD), is estimated to affect more than 3 million people in the UK, 1.4 million severely – many adults remain undiagnosed.
After struggling with Dyspraxia unknowingly for most of her life, Xanthe Palmer, having been diagnosed, is now making it her mission to lift the lid on the reality of living with this massively misunderstood disorder.
The stereotype of someone with Dyspraxia is so far from reality; signs of this lifelong condition are present from birth and continue into adulthood – there is currently no cure.
It affects physical movement, written and verbal communication; and memory and information processing (cognitive ability). Collectively, these impacts can have devastating effects on people's lives.
In this programme Xanthe shares the experiences of a range of people affected by DCD, from across the UK, then qualifies those experiences with one of the world's top medical and academic experts, and one of the UK's most experienced specialist occupational therapists; whilst learning more about advanced medical research into the disorder.
My Dyspraxic Life is researched and presented by Xanthe Palmer.
It's written, produced and edited by Steve Bailey.
---
Share This Post: