---
In light of the recent news article regarding care for autistic children in Wales, we would like to offer our sympathies to all of the families affected.
We are shocked and saddened to hear of the alleged treatment of these children and young people, and want to make our stance on this issue very clear. We do not condone the actions detailed in the article linked below, and agree with Ms. Edwards that the children mentioned are not "naughty", but require proper care.
We are extremely upset to hear of children being "restrained", and "punished for engaging in autistic behaviour", as this goes against everything we know about the condition.
We believe there is a significant need for greater understanding of Autism among professionals as well as the general public, and better training for those involved in the care of Autistic people. This incident only highlights this need.
---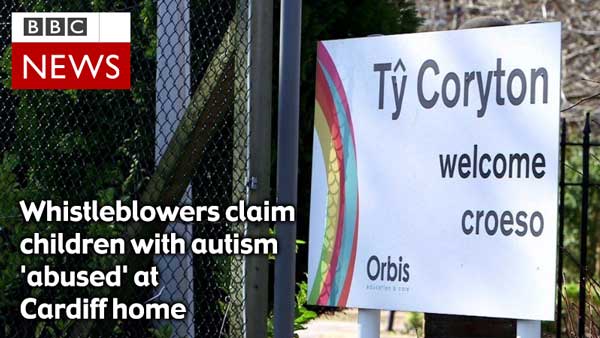 Children with needs associated with autism were "abused" and mistreated at a children's home in Cardiff, four former employees have claimed.
They said children at Ty Coryton were restrained and locked up unnecessarily.
The whistleblowers also claimed one teenager was locked in her flat regularly because she was menstruating.
Orbis Education and Care Ltd, who run the home, said they had investigated any incidents that were reported and they took allegations very seriously.
Kristy Edwards worked at Ty Coryton – a residential home and specialist school for children with needs associated with autism – between November 2019 and September 2020.
---
Share This Post: