---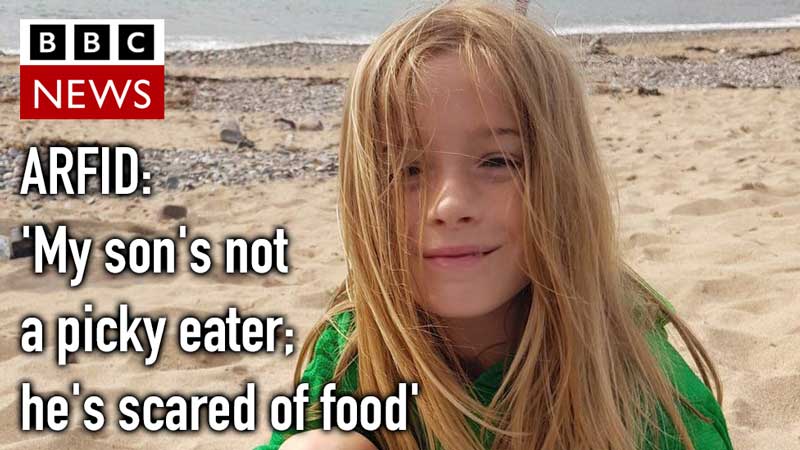 Crisps, dry crackers and plain pasta may not be the most exciting foods but they are often the staples relied upon by children with a little-known eating disorder.
Nine-year-old Otto from Hitchin, in Hertfordshire, has the condition ARFID, which stands for avoidant restrictive food intake disorder, meaning he avoids many different foods.
Otto says he would like to try new things, but often feels scared.
"It sometimes feels like food is inedible," he says.
"I feel like I'm either going to gag or throw up. I'm not familiar with the taste and that just makes my body feel like 'oh my gosh, this isn't like something you've had before…what is it? what is it?'.
"Then my body tries to get rid of it, which makes me gag."
Otto mainly lives on a diet of plain pasta, alongside a handful of other foods.
---
Share This Post: