---

Join today to receive Your Autism Magazine
In the new edition of Your Autism Magazine, you can read an article by Natasha Lee, mum to James, Michael and George who are all autistic.
Having battled to find the right support for her eldest son, she discusses what she feels needs to change to create a better world for autistic people. Click here to read a bit of her story.
Want to read more?
You can read Natasha's full story and many others by becoming a member today.
By joining us, you'll also receive great rates on our books and merchandise, as well as discounts at The Autism Shows. You'll also have the opportunity to attend member events, where you can share advice and information with others. Find out what else you could receive by becoming a member.
You can join today by visiting our website or calling our team on 0808 800 1050.
Best wishes,
Greg Cranness
Membership Manager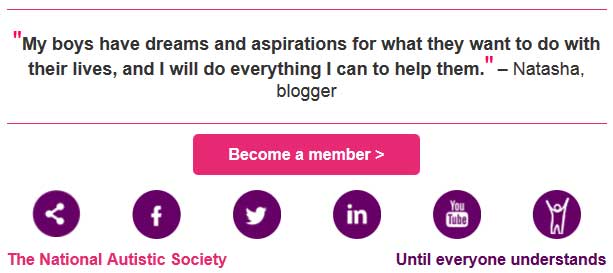 ---
Share This Post: