---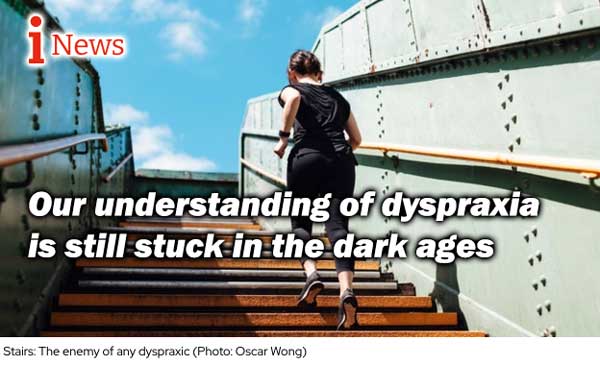 Our understanding of dyspraxia is still stuck in the dark ages
The lifelong neurological condition affects our co-ordination, as well as how we organise ourselves, how we structure our sentences, our time management and our speech patterns
If your average person knows what dyspraxia is, it's through the jaded account of someone with it.
Dyspraxics can be heard bookending their sentences with apologies, even when they haven't got anything to be sorry for. Self-deprecating anecdotes about the injuries they've sustained that week come in thick and fast, entertaining the crowd before someone gets in there first.
I've been this type of dyspraxic for as long as I can remember. You have to bring some levity to conversations if you have a co-ordination disorder that cannot be masked that easily. The only problem is, when you commit to being the punchline, it's hard to take yourself seriously.
It's thought that 10 per cent of the population have dyspraxia like me, but the figure isn't cast iron. The lifelong neurological condition affects our co-ordination, as well as how we organise ourselves, how we structure our sentences, our time management and our speech patterns.
---
Share This Post: