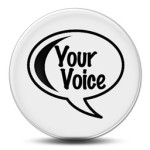 During today's "Post-Diagnostic Support Group" meeting in Crewe, we distributed a questionnaire to the attendees which we intend to pass on to our Commissioner.
We would like to offer those of you unable to visit today the opportunity to "add your voice", and would welcome your responses to the questions below. Simply email them to me, Carly, at carly@axia-asd.co.uk
---
Do you have any thoughts about the post diagnostic support group?
Do you find the groups helpful?
Are they run often enough?
Do they address any issue you might have?
Does the group meet your personal goal/need?
Do you have any ideas about improvements to the group?
What would be helpful in terms of information/sign posting?
Any other views
Share This Post: