---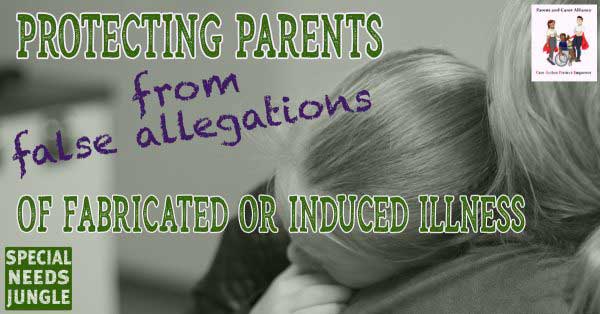 Protecting Parents from False Allegations of Fabricated or Induced Illness (FII)
At Special Needs Jungle we have heard from so many families who have found themselves at the wrong end of an accusation of Fabricated or Induced Illness (FII) or child protection proceedings following a request for help or a complaint about a service.
We know that it is one of the most frightening situations that anyone can face and parents often don't know where to turn. What's more, because of the stigma attached to a child protection investigation, parents find themselves isolated at a time when they need all the support they can get.
We believe that it is vital that families are aware of the rising number of allegations being experienced throughout the SEND community, so they realise that no one should consider themselves immune and take appropriate steps to protect themselves and their children.
We are therefore delighted to be able to help our friends over at Parent and Carer Alliance advertise their webinar about child protection procedures and FII that is happening on 17th March 2021. Here's a little more about it from them:
---
Share This Post: