---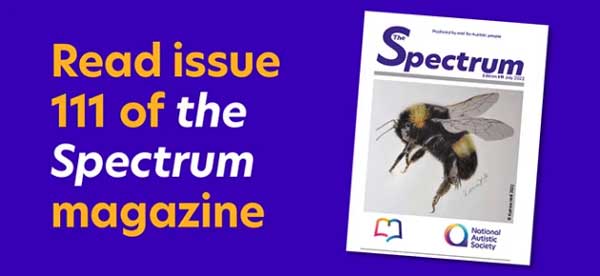 Enjoy some summer reading with the latest issue of the Spectrum magazine!
In the 'being yourself' edition, Lavender Girl describes spending a lifetime trying to fit in. Kayleigh writes about masking at school and work, while Nick says how hard it is simply to be yourself.
We also have details of our 60th anniversary art competition – the winning adult entry will be published in the Spectrum in October. The deadline for entries is 14 August.
There are also plenty of new short stories, poems and articles. Visit the Spectrum magazine online to read issue 111, or to download the PDF.
---
Share This Post: