---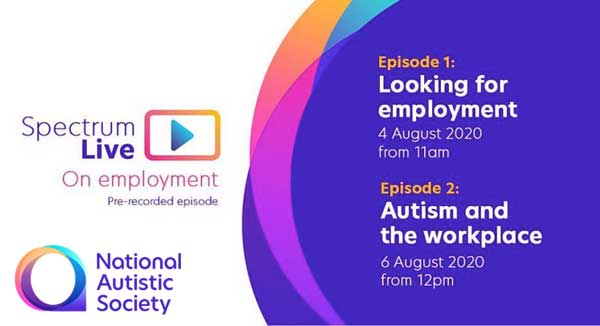 Spectrum Live – Employment episodes
Join us live on our Facebook page for our free interactive live stream events.
Tuesday 4 August 11am
Thursday 6 August 12pm
Not all autistic people are able to work, but, with understanding from their employer and colleagues, and reasonable adjustments to the interview process and workplace, many autistic people can be a real asset to businesses.
Autistic people can have strengths which may be beneficial to employers, such as tenacity and the ability to see things in a different light, which can be great for problem solving. But they frequently tell us they experience too much information when applying for jobs and at work – for instance, being bombarded by questions at the jobcentre, by noisy open plan offices or with anxieties over following unwritten social rules. Work will not be appropriate for everyone on the autism spectrum, but our latest survey of autistic adults and their families showed that the vast majority want to work.
---
Share This Post: