My brother sent this over to me (Martin Buchan),
I was shocked and dismayed to read it
Dr. Linda Buchan
Consultant Clinical Psychologist
& Director of Axia ASD Ltd.
---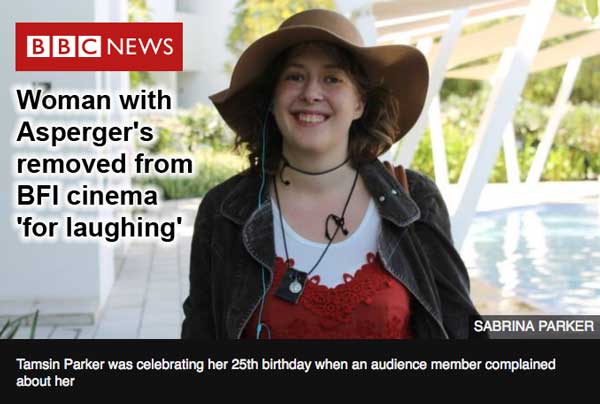 A woman who has Asperger's syndrome was "forcibly removed" from a screening of her favourite film by cinema security staff for "laughing too much".
Tamsin Parker, 25, had been watching western The Good, The Bad and The Ugly at the British Film Institute (BFI) on London's Southbank on Sunday.
Many cinema-goers walked out in protest at the "disgusting" way she was treated by some audience members and staff.
The BFI has apologised and said it "must do better".
Lydia Parker, Tamsin's mother, said her daughter – who was celebrating her 25th birthday – was in "floods of tears" when she picked her up from the security office.
She said she was "shocked and disgusted" about the way Tamsin was "humiliated".
"There's clearly a huge lack of awareness about people with autism," Mrs Parker added.
---
Share This Post: