---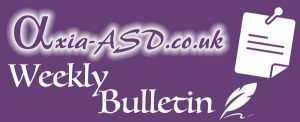 Another busy week here at Axia with our clinicians carrying out excellent work.
This week we posted an announcement: 'BBC Panorama: Fighting for an Education' which was aired on Monday 7th September at 7:30pm. Many of you may have watched, as I did, with sadness at the struggles faced by children and their families.
We also posted a link to 'Take action against Coronavirus impact – NAS' where you can add your signature to a letter asking for Rishi Sunak to fund services for services for autistic people.
Calvin wrote a game review for 'Tony Hawk Pro Skater 1 and 2' where he evaluates the pros and cons and awards an overall score out of 10.
He was also back with a review for The Film Society after he went to see 'The New Mutants'. You can read his thoughts on this film here. He is back at the cinema today so watch out for another review this time next week.
Calvin and Ren have also been hosting their usual streams this week; they played 'The Last of Us Part 2' on Tuesday, which still has a way to go. They will be streaming again later at 7:30pm, continuing with 'Final Fantasy IX' as they near the end of this game.
I wish you all a lovely weekend.
Company Secretary and Educational Lead
---
Share This Post: