---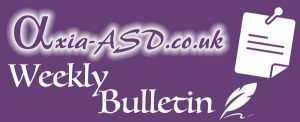 Another busy week here at Axia with our clinicians carrying out excellent work.
We would like to remind everyone who has upcoming appointments with us that we are still able to conduct face to face assessments.
All staff and visitors are required to wear masks in the communal areas of the building, unless exempt. We are still observing the Social Distancing rule of 2 metres and have hand sanitiser available in all of our clinic rooms and offices, in addition to those positioned around the building. Visitors are reminded to keep themselves and others safe by using the hand sanitiser provided before entering and leaving the building. Our clinic rooms allow the space for Social Distancing of 2 metres so families and individuals can remove their masks, if wearing, once inside the room should they feel more comfortable in doing so.
Welcome to Cath Williams, a new edition to the Admin Team. Look out for updates to the 'Meet the Team' page.
If you missed last week's PDSG, the 'December Virtual PDSG Presentations' are available to watch.
This week we posted updates from the 'National Autistic Society': 'A new look for our professional practice resources' and 'Our Conference has moved online!' as well as an article from 'Mental Health Today Interview: Talking about men's mental health and suicide'.
Calvin shared his thoughts on the game 'Hyrule Warriors: Age of Calamity'.
Calvin and Ren streamed as usual this week. The game was 'Ghost of Tsushima' on Tuesday. They will be streaming again later at 7:30pm, and tonight the game will be 'Devil May Cry 5 Special Edition'.
This is the last Weekly Update of 2020 so thank you very much for reading.
I wish you all a lovely weekend, Merry Christmas and Happy New Year!
Company Secretary and Educational Lead
---
Share This Post: