---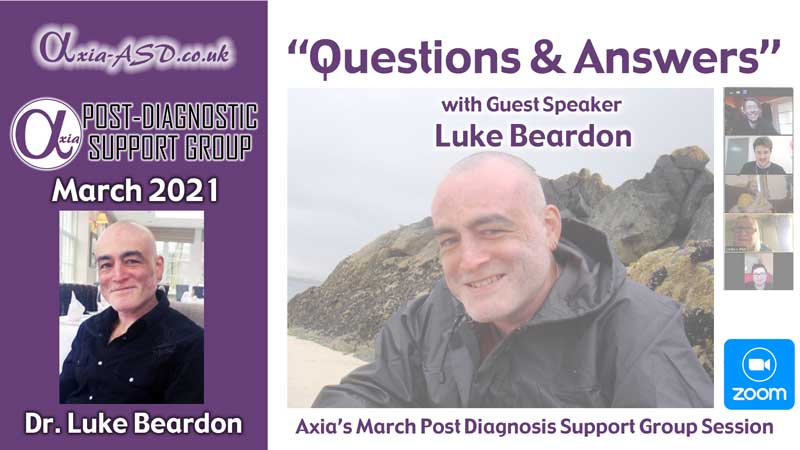 Hello everyone 😊,
As you may be aware, our next Post Diagnostic Support Group Session is being held on the 10th March at 12:00 p.m., which is less than 2 weeks away!
The session will run as a Question-and-Answer session with our Guest Speaker, Luke Beardon. We recommend that you take a look at Luke's previous presentations to gain an understanding of Luke's areas of interest.
A presentation given to the University of Chester linked here,
a slideshow of a private presentation on Autopia linked here,
and a conversation with Dream recorded for the BBC linked here.
If you have any questions for Luke, you will get the opportunity to ask them during the session, alternatively, please forward them to social@axia-asd.co.uk and I can pass these onto Luke prior to the group meeting.
If you are interested in attending the session, please send an email to social@axia-asd.co.uk which includes your name (or the name of the person that was assessed by us) and date of birth. We will then contact you with a guide to the session and a link to attend. We look forward to seeing you, and would suggest you BYOC – Bring Your Own Cake !'
Education and Events Administrator
---
Share This Post: