---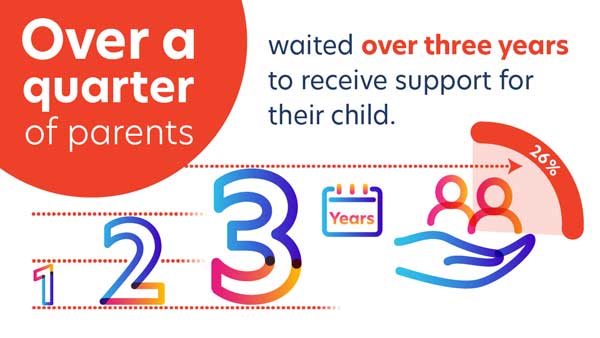 Sign the petition to save autistic children's futures
Autistic children's futures are under threat. Many children and young people in England are having to wait years for support in school, and then when they finally do get it, it isn't enough. Without action, autistic children will continue to fall behind, with some even being kicked out of school or forced into home-schooling.
The Government has an opportunity to fix this in their SEND review. The review aims to evaluate the services available to families who need support and equip staff in schools and colleges. It is due out Spring 2022.
This means we have to act now. We're calling on Nadhim Zahawi, Secretary of State for Education, to invest in autistic children's futures in the SEND review. Will you join us by adding your name to our petition?
Over the summer, we conducted a survey of over 4000 parents, carers, autistic children and young people. Today, we published the results in our School Report 2021.
We found that:
A quarter (26%) of parents waited over three years to receive support for their child
Three quarters (74%) said their child's school place did not fully meet their needs – this has almost doubled since our last report in 2017
Only one in four parents are satisfied with the special educational needs support their child is receiving
Less than half of autistic children are happy in school
44% feel their child's special educational needs are not being met in general
Seven in ten autistic children and young people said school would be better if more teachers understood autism.
This is completely unacceptable. It's not fair that parents are being left exhausted by a system that is broken and too often forces them into costly and gruelling legal action. It is not fair that children's futures are under threat, because their school does not have the resources to support them.
The SEND review is our chance to fix this broken system. The Government needs to identify the councils and schools where autistic children are struggling, and give them enough resources to provide support. We need to send Nadhim Zahawi a clear message that he has the power to change the lives of a generation.
Will you stand up for autistic children's futures? Show your support by adding your name to our petition.
Every signature counts − the more names we have, the louder our voice will be. Thank you for your support.
Best wishes,
Beth, Campaigns Manager
---
Share This Post: