---
Another successful day today at Axia.

 

We'd like to draw your attention to two surveys that are asking for your views and experiences.

 

The first one below is from the National Autistic Society, whilst the second is from Mental Health Today.

 

I would urge any of you that feel you have any thoughts you wish to contribute or experiences you wish to share to avail yourselves of this opportunity.
Linda and Calvin


Directors of Axia ASD Ltd.
---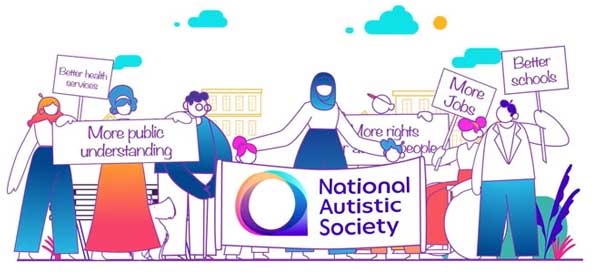 Tell us your experiences
Right now, we're doing what it takes to protect ourselves and others. This means adapting to unexpected changes and new routines. This can be especially challenging for autistic people and their families. But they're also facing a greater challenge of even less care and support from local councils.
We need to make sure that everyone knows the real struggles that autistic children and adults are going through during this national crisis. That's why we're asking you to send us your experiences, so that we can bring them to the attention of MPs and the public.
Has your local day centre closing because of the virus? Or have you lost care and support from councils, or been challenged when out and about for a reason connected to being autistic? Then we want to hear what's happened to you – so we can get the Government to understand and make changes. If you have a story to tell, email us using the button below, and include your name, age and area that you live in.
Please be aware that any experiences you send us may be shared with the Government or posted on our website or other digital platforms, including social media. We will use your first name, age and area that you live in but otherwise your experience will be anonymous. We may edit your message to make it shorter or clearer, but we will not change any facts.
It's time the Government knew the reality of what it's like to be autistic during the lockdown. We need them to understand why support is so important to you. Your experiences are powerful and persuasive.
Thank you,
Beth
Campaigns Manager
P.S. If you're looking for information and support during lockdown, check out our new coronavirus webpages.
---
How is Coronavirus pandemic affecting those with pre-existing mental health conditions? Researchers want to know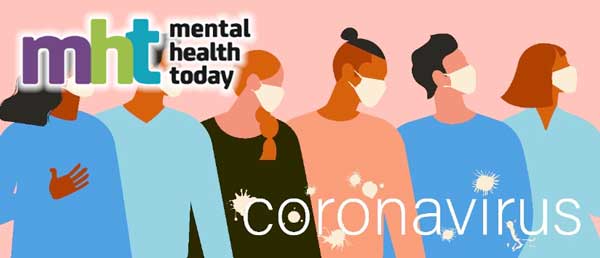 Scientists are appealing to the public for help to assess the mental health impact of the COVID-19 pandemic, with the aim to inform and improve future policies concerning pandemics
The Repeated Assessment of Mental health in Pandemics (RAMP) study from researchers at King's College London aims to measure the mental health and wellbeing of the population throughout the COVID-19 pandemic, and examine what factors influence any changes.
What is being assessed?
The researchers will look at contextual, psychological and behavioural factors that may affect risk to mental health problems during the pandemic. The questions will assess symptoms of various mental health conditions in both individuals with and without existing mental health problems. They will also examine how life circumstances such as loneliness, employment uncertainty, and traumatic experiences are affecting these symptoms.
In the questionnaire participants are presented with a non-exhaustive list of mental health conditions: from body dismorphic disorder, to excoriation disorder (skin picking), to post-traumatic stress disorder. Participants are able to fill in a field if their conditions are not listed, and follow up questions for everyone taking part asks about particular experiences such as hearing voices that others do not and compulsively engaging in rituals.
This research was reviewed by a team with experience of mental health problems and their carers if applicable.
---
Share This Post: