It's not much use knowing a word unless you know what it means.
Almost everyone in the UK (99.5%) has heard of autism. But, despite this, only 16% of autistic people and families think the public understands them.
The National Autistic Societies biggest ever campaign,
'Too Much Information', is going to change that.
The campaign launches today, to kick off World Autism Awareness Week. We hope it will help drive a major shift in the public's understanding of autism.
Will you put yourself on the map to show that you understand autism?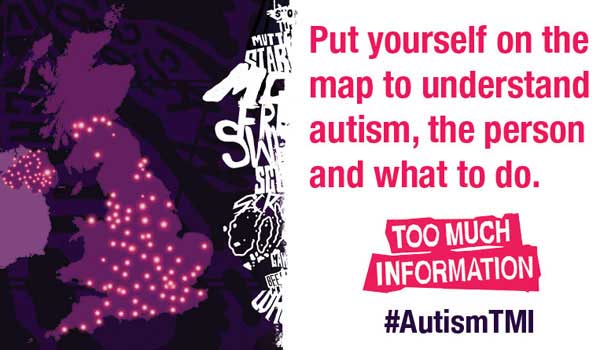 Share This Post: