---

The role of the government and employers in creating mentally healthy workplaces
It is in the interest of both government and employers to build on recent progress and work in concert to do more on mental health in the workplace, says Paul Farmer, chief executive of Mind.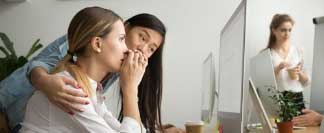 Insights
Treating anorexia: an alternative to prolonged hospitalisation
Catch up
Rush to reform mental capacity laws will fail to protect human rights, says charity

Majority feel teaching resilience in the classroom is a flawed concept
Learn | Campaign | Support
Learn about anorexia and other common mental health conditions in our expanded Disorders Explained information hub. Check out new techniques for supporting 'self-soothing' in our bookstore.
Join or follow the In Our Right Mind campaign shaping the new Mental Health Act this year.
Show your support for what you've read today by making a one-off or recurring donation by debit card, credit card or PayPal. It helps us keep the site free from paywalls.
Keep supporting mental health progress.
Website | Twitter | Facebook | LinkedIn | Bookstore
From Barney and the Mental Health Today team.

---
Share This Post: