---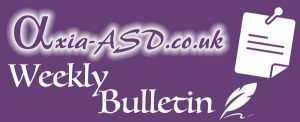 Another busy week here at Axia with our clinicians carrying out excellent work.
Just a reminder to those of you who are due to visit us for face to face appointments, all staff and visitors are required to wear masks in the communal areas of the building, unless exempt. We are still observing the Social Distancing rule of 2 metres and have hand sanitiser available in all of our clinic rooms and offices, in addition to those positioned around the building. Visitors are reminded to keep themselves and others safe by using the hand sanitiser provided before entering and leaving the building. Our clinic rooms allow the space for Social Distancing of 2 metres so families and individuals can remove their masks, if wearing, once inside the room should they feel more comfortable in doing so. There is now also a separate entrance and exit to the building to avoid congestion at the front door.
If you have a virtual appointment with us, please see the post: 'Advice for those Attending Virtual Appointments'.
This week we posted about 'The International Society Working Group's Neurodiversity Master Class Series'. The series will take place via Zoom sessions and will begin on Thursday 25th February 2021.
'Connected by Autism – An Online conference from JKP' is a new conference which has been organised by Jessica Kingsley Publishers and will take place from 22- 27th March 2021. This is a really exciting new conference which Axia are delighted to be a part of.
We shared an update: 'Consultancy and training – NAS' which gave details of Autism consultancy for schools available through the 'National Autistic Society'. There are opportunities available to education providers with all levels of understanding and knowledge of Autism.
Don't forget about 'World Autism Awareness Week: 29th March – 4th April 2021'. I have my T-shirt and have started getting in practice for my 'Super 7 Challenge'. I have decided to copy the wonderful Christine McGuinness and challenge myself to a 'Super 7' workout, including 7K on the bike, a 70 second plank and 7 sets of squats!
'How I improved my mental health with creativity – MHT' may be of interest to some of you, discussing 'The Purpose of Art' and how it can be a tool for helping many.
'The Storyhouse' Chester has some excellent opportunities available. You can find out more in the post 'Join the team! Recruiting for Freelance Programme Managers and Young Storyhouse Officer'.
Calvin posted his review of the game 'Destruction All-Stars' on Monday. Unfortunately, there is no review from 'The Film Society' this week due to a technical issue but Calvin will be back with a film review next week.
Calvin and Ren streamed as usual this week. On Tuesday, the game was 'Ghost of Tsushima'. They will be streaming again later at 7:30pm, and the game will be 'Persona 5 Strikers'. WARNING! There will be spoilers for 'Persona 5's' ending!
Wishing you all a lovely weekend.
Company Secretary and Educational Lead
---
Share This Post: