---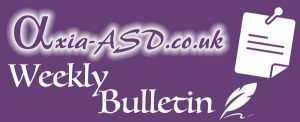 Another busy week here at Axia with seven clinicians carrying out excellent work.
It has been a very exciting week as we are pleased to welcome two new members of the Admin Team – Kieran Hughes, Events and Education Administrator and Eli Parry, Administrative Assistant. They have both settled in really well and we would all like to thank them for making such an impressive start! As well as new members of staff, we also welcome new associates: Tracy Henney, Associate Teacher, who has been working closely with schools, families and other professionals to gain observations of children for our diagnostic process and Mary Fearon, Consultant Clinical Psychologist, who will be the Lead Clinician in our new Sheffield base. Look out for updates to our 'Meet the Team' section of the website.
This week we posted an article about developments regarding COVID measures 'Government produces Official Face Mask Exemption Card – Wales Online' and also an update about the 'National Autistic Society Spectrum Live' event which focuses on employment. This will be extremely informative and you may wish to join it on 'Facebook Live'.
Please remember that there is still time to sign up to be a part of Luke Beardon's research project which is being carried out to include the autistic voice in academic work. We would urge as many of you as possible to get involved with this brilliant opportunity.
Calvin has been working hard on his game and film reviews; some of you may have already read his thoughts on 'Ghost of Tsushima' and he has also compared a Disney film with a Studio Ghibli in his review 'The Black Cauldron vs Tales of Earth Sea'. He is absolutely delighted this week as we see some cinemas finally opening their doors! This week he will be going to watch 'Unhinged' and is looking forward to actually reviewing a new film which will be posted next week. Enjoy Calvin!
This week, Calvin and Ren did their usual stream on Tuesday, playing the 'Last of Us' and Wednesday saw the return of 'Jackbox'. As you know, this will no longer be a weekly stream but we will keep you posted as to when they will be playing again.
Later, at 7:30pm, they will be streaming again 'Final Fantasy IX'. I hope you can join them.
I wish you all a lovely weekend.
Company Secretary and Educational Lead
---
Share This Post: