---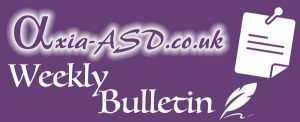 It has been an exceptionally busy week here at Axia this week, with seven clinicians carrying out excellent work.
It has also been a very exciting week for all of the team, as you may have seen from our announcement on Monday where we posted about our 'New Branches and Expansion of our Services'. We have been discussing these new developments for such a long time and we are all so happy to be able to finally reveal our plans. The new sites and services are largely due to the overwhelming number of enquiries we have been receiving from new and existing clients so we hope that you will all be as delighted as we are.
Should you have any questions about our new sites and / or services, please do not hesitate to contact our friendly and helpful Admin Team by telephone 01244 567656 or email: enquiries@axia-asd.co.uk .
Today see the new rules around wearing face masks in confined areas coming into force. As you may already be aware, we have been taking the safety of our staff and visitors extremely seriously and have been maintain Social Distancing of 2 metres, as well as a meticulous cleaning regime. Face masks are available for every member of our team and hand sanitisers are available in all of our rooms, in addition to those already placed around Red Hill House. All of our rooms are large enough to maintain more than a safe level of Social Distancing. We are now also issuing 'Autism Alert Cards' to Autistic individuals at diagnosis to assist with proving Medical Exemption from wearing a mask due to an unseen disability. Our post entitled 'Can you get a face covering exemption card in the UK?' also includes a link to the government website describing "when you do not need to wear a face mask" , bullet point 2 or 3.
We would also like to remind autistic adults about the fantastic opportunity to be involved with Luke Beardon's research project following his proposal being granted ethical approval. Thank you to the many of you who have already registered to be a part of this; giving the autistic voice the chance to be heard in an academic study. There is still time to sign up if you would like to be involved. You can find details of how to do so here.
This week, we have posted some very interesting articles: 'Bilingualism in Autism – SAGE Journals' and 'Love on the Spectrum review – a dating show that celebrates Autism' The Guardian. As always, we would welcome your thoughts and comments.
Once again, Calvin has been busy working on his reviews; this week he posted 'Pocahontas vs Hercules – Film Review'. He is keen to get back to the cinema and is eagerly awaiting their planned reopening on 31st July!
This week, as usual, Calvin and Ren live streamed 'The Last of Us' on Tuesday and later they will be playing 'Final Fantasy IX'. Join them at 7:30pm.
I wish you all a lovely weekend.
Company Secretary and Educational Lead
---
Share This Post: