---
Top 10 Best Films of 2018
If you've come from my worst films list, it's the exact same rules. I will say once again this list is rather incomplete since like the worst films list, I did not go out of my way to see films that received tonnes of critical acclaim and a lot of the ones that looked like they were running for Oscars. This includes some films that I genuinely wanted to see based on critical scores, like: Wes Andersons, Isle of Dogs and the Lady Gaga, A Star is Born. Although with my limited time I obviously didn't get a chance to see those films. So, if a film is missing here, it doesn't mean I hated it, you will just have to look back through my review log to see what I thought of it, or if it's not on the log for 2018, I didn't see it. Most of the best films in 2018 were a real breath of fresh air since a lot of films I had seen last year were mediocre. In fact, the way it's worked out there's three films of the same genre that made the final 10. I tried to limit this one, but that being said here's how it goes. Once again, the mentions are in alphabetical order so it's not confused for a top 14 list: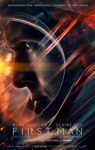 • First Man. I thought First Man was a bit of style and substance and very much aiming for Oscars, but I would hardly say there's a film I saw this year that was better shot and composed than how First Man turned out. It's proof that director Damien Chazelle is one of the best directors working in Hollywood today. The film itself genuinely has issues, I wrote that in my review, but, I would be lying if I didn't say it was one of the most memorable films I saw all year.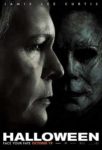 • Halloween. Halloween didn't quite make the list as I decided the list was too big to have too many horror films on it, but I am surprised how many viewers were very critical of this film considering that in my mind it's the best Halloween film in years. The film feels like a very back to basics that the franchise has been desperately clinging for. If you really liked the original movie, this is one for you.
• Hey Arnold: The Jungle Movie. Ok, this one didn't make the list for a couple of reasons. One, it was technically released in 2017 virtually everywhere but us Brits didn't get it until 2018 when it came out on DVD over here. The only reason I put it in is because I want to gush about a film that I personally signed petitions to get made.
The Hey Arnold Jungle Movie is a perfect conclusion to one of my favourite cartoon series and combines some of the best elements of the show, it's practically a fans dream and is a love letter to a fan base from Craig Bartlett. If you loved the original series and for some reason didn't know this film had come out, pick it up, it's a perfect conclusion to the story and one that we thought we would never get to see.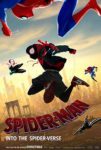 • Spider-Man: Into the Spider-Verse. I really liked this movie. I think my review was rather scathing, but I think that's because I was just coming off playing the Spider-Man PS4 game and the story in that one simply blew me away. Spider-Verse has a really good story line and really puts Miles Morales to the forefront, proving that the character can lead a film. The fact that it wasn't my favourite Spider-Man story of the year is what held this one back.
And now the actual list. There might be a few that surprise you in this one, but if you have been following my reviews for most of the year, these are the ones you really want to get in the New Years sales.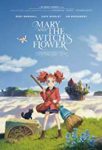 10. Mary and the Witch's Flower. I know it seems sacrileges of me of all people to put the anime film this low on the list. But, Mary and the Witch's Flower is not quite up to the standard to some of its Studio Ghibli counterparts that it has spawned from, considering this is the first film from Studio Ponoc who are and off shoot of Ghibli, including the director of When Marnie Was There which was my favourite film of 2016. It doesn't change that fact that Mary and the Witch's Flower was the best anime film I saw in 2018. Now granted that was because many of the anime films that people were raving about, I didn't get a chance to see them unfortunately, like My Hero Academia 2 Heroes and unfortunately several that have received excellent reviews still haven't been released over here, such as the Sound! Euphonium spin off Liz and the Blue Bird and cancer drama I Want to Eat Your Pancreas. Mary and the Witch's Flower however is really an excellent film. I haven't had the chance to watch this film with dub cast including Kate Winslet and Jim Broadbent, but I really enjoyed the film overall. It still has a lot of the Ghibli charm and I would still say on a technical level this film is very well produced and made.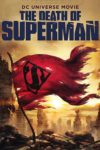 9. The Death of Superman. DC really came back this year. While Aquaman was better than we were all expecting, DC's best out this year was definitely The Death of Superman, which is one of the best animated films in recent memory. Finally doing the first half of the story correctly and really ramping it up for a second part that will be out later in January. This is one of the most humanising stories for Superman in recent memory, and it is really an excellent film, even if you are not into the character. It is further proved that Superman is not fundamentally a dull character.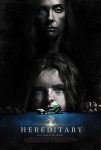 8. Hereditary. Considering how well I reviewed Hereditary you're probably rather surprised that I thought Hereditary is ranked this low. But, going back over it, I think Hereditary might have got a bit over-hyped. It's certainly an excellent film. It's a brilliant example of how to use a trailer to mis-lead your audience into what film you are actually going to be seeing, but, man is it a hard hitting film. It brings real terror and some excellent performances. It's a film that gives you sheer terror and makes you ask constantly, "what the hell is going on?" Hereditary biggest mistake though is its ending, it is a bit off the wall and doesn't quite work when you really think about it, but that doesn't change the fact that the film leading up to it was fricking excellent.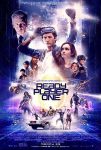 7. Ready Player One. Yeah, this one is another one just for me. I was expecting this film to be really, really dumb, but this film was a lovely geek out session for me. I've heard the book fans complain about some of the changes from book to film, and now being more aware of them, I'm kind of glad they did make some of these changes. Though you've got to ask my colleague Elliot on that one, he actually has read the book and he actually agrees with me for the most part. This film is an excellent nostalgia fest for people, and not just fans of 80's pop culture, but also for fans of excellent video games movies and tv shows. You could have excellent games of spot the references. It actually tells a decent story outside of just its references having them used to enhance rather than confide it. Ready Player one is just proof to this list is personal to me since on all acclaimed critical levels it is not as amazing, but when I look back on the year there is very few films that I had more fun watching at the cinema.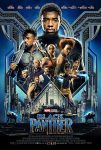 6. Black Panther. Yes, I know, sacrileges to have this film so low, but come on people, Black Panther was still excellent. Director Ryan Coogler really latches on to this film in an excellent way, and it's really awesome what he has delivered to the MCU. This film is an MCU filler movie, but it's a really good filler. It makes you see the world of Black Panther in a way he really deserves. I've never been a huge fan of the character from the comics, but the film version has really made me want to go back and check more of it out. Special props to Michael B. Jordan as Killmonger, who's one of the best MCU villains to date.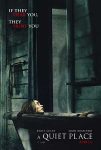 5. A Quiet Place. This is a prime example of minimalism really strengthening a film. It doesn't have the best effects or best cinematography but man does it use this to it advantage. I think this is a film that really benefits from what it can do with its horror elements, delivering one of the best scare fests of the year. The concept alone of having to stay silent in a world that's so terrifying is even better than you would expect. Director John Krasinski really deserves a nomination for his brilliant directing on this film and special props to the entire cast who deliver excellent performances.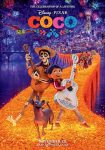 4. Coco. I had to put one film that was mainly in 2017 in America on this list, and between this and Hey Arnold, this one was definitely the better film. Coco is definitely one of the best Pixar films to date and one of the few reasons of why the anime community wasn't completely trying to destroy the academy after the animation from Japan received Oscar nominations, because at least this was the one that ended up winning the Oscar. Coco's two Oscars are very well deserved however since it is one of the most heart-warming stories from Pixar. One of their best casts to date, with some amazing voice actor performances and probably the best soundtrack I have heard all year. Songs like Remember Me and Un Poco Loco have been stuck in my head all year and I would so urge you to check it out if you haven't already.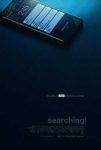 3. Searching. This film was one of the best thrillers of the year for most people, and in my opinion, the best. It's a real surprise to me since it took a concept that I thought would never work for a film, i.e.: it is all done through Skype and web chats and it actually makes it work by shooting it like an actual movie, rather than pretending it's actually happening. Searching has a great plotline though and keeps you constantly guessing. I've heard people feel a bit overwhelmed by the ending, but to be honest, I think it was very well crafted. In my reviews I actually guessed the twist ending, then doubted myself by new information the film gave me. Which either shows that the film is very good at misdirecting its audience, or, I'm not as good at predicting scripts as I thought I was. If you haven't had a chance to see Searching, then go and give it a watch, it's an excellent film.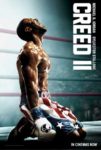 2. Creed 2. Rather a late entry in this list, but I friggin' loved Creed 2! When I saw the first Creed I thought this was going to be the best the Rocky franchise would get and any further films would not live up to it, but man was I about to be proven wrong. Creed 2 is a brilliant film. Doing an excellent job following up on some of the previous Rocky films while also tying it to this new generation. This film is just superb, Rocky fans need to see this film, it is just one of the best films I saw all year. The fight scenes are brilliantly directed, the aesthetic of the film is amazing and it did the impossible, it managed to do a serious take on Rocky 4 and make it work.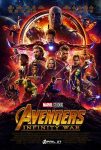 1. Avengers: Infinity War. Yeah, this is no surprise to anyone who has been around me all year. I've been on and on about this film all year. This is the MCU crossover I was waiting for and it did not disappoint. The film juggled a gigantic cast and made it work to deliver one of the most epic storylines ever, actually improving on its comic book source material. Yet again it delivered one of the best MCU villains with Thanos, whose performance by Josh Brolin should earn the man an Oscar nomination. Infinity Wars only gripe is the fact it really can't be watched by itself, you need to have watched the films leading up to it for its full impact. But, man, that ending. I went to a midnight screening expecting the ending to have a cheering cinema, and everyone was just silent. Here's hoping Avengers: Endgame that is coming out this year will be able to live up to it and conclude this era of the MCU perfectly.
Well that's it for 2018. Now I am going to kick off 2019 by reviewing a film starring Kevin Hart and Bryan Cranston, The Upside.
With all that being said, thanks for reading this. I hope you enjoyed reading it as much as I enjoyed writing it.
---
Share This Post: